Solo Tripping | 11 Day Trip through Europe
Below I will highlight a little more on my first ever solo trip. The My 11 day solo trip through Europe for Christmas / NYE was the trip that sparked everything. Your solo trip or group trip may not look exactly like this but feel free to pick and choose locations, accommodations, && exercursions as you please.
11 days, 10 nights, 4 countries, 10 cities, 1 solo adventure
"DO BEFORE YOU TRAVEL" Tips:
Download Google Offline Maps: Google has this incredible feature where you can download the map of the cities that you are headed to before hand. This allows you to still have maps and be able to navigate a city even when your phone isn't on (no data/LTE).

Make sure to get the appropriate converters: the apple store (if you're an apple person like me) has all the converters for your phone/laptop! As for hair converters head to your local Best Buy, Frye's or other local media store to get a converter. I personally had no problem with my straighteners / curlers but a lot of people do. I say risk it for the biscuit (good hair)!

Buy your EURAIL PASS: click the link to see what pass is right for your trip!

Don't forget your tripod! (95% of these pics were shot on a tripod with my Nikon Camera or iPhone 7 Plus or my Go Pro Hero 3+)
Day 1: Leave Frankfurt, Germany for Zurich, Switzerland
Things to do in Zurich:
Day trip to Mt. Titlis, Engelberg, Switzerland

Day trip to Lucerne, Switzerland
Places to eat in Zurich:
Day 2: Day Trip to Mt. Titlis
Hopped on a train from Zurich, Switzerland to Engelberg, Switzerland to visit Mt. Titlis. Once you get off at the Engelberg Train Station, you can hop on a free bus (4 minute drive) to the bottom of Mt. Titlis. There you can buy your ticket up the mountain. The cable car is about a 45 minute ascent. At the top you can visit the Glacier Cave, pass over Europe's highest suspension bridge - the Cliff Walk AND snow tube if you're really feeling adventurous. I would recommend going all the way to the top FIRST and then on your way down you can stop at the Trubsee stop to snow tube and eat!
The Cliff Walk: The highest suspension bridge in europe! 3,041 meters (about 9,977 feet) above sea level. 500 meters (about 1,640 feet) off the ground.

The Glacier Cave: ice in the cave is up to 5,000 years old

Lunch @ Lago Torbido Restaurant
On your way home you have the option to stop by Lucerne, Switzerland for a fews hours before heading back to Zurich.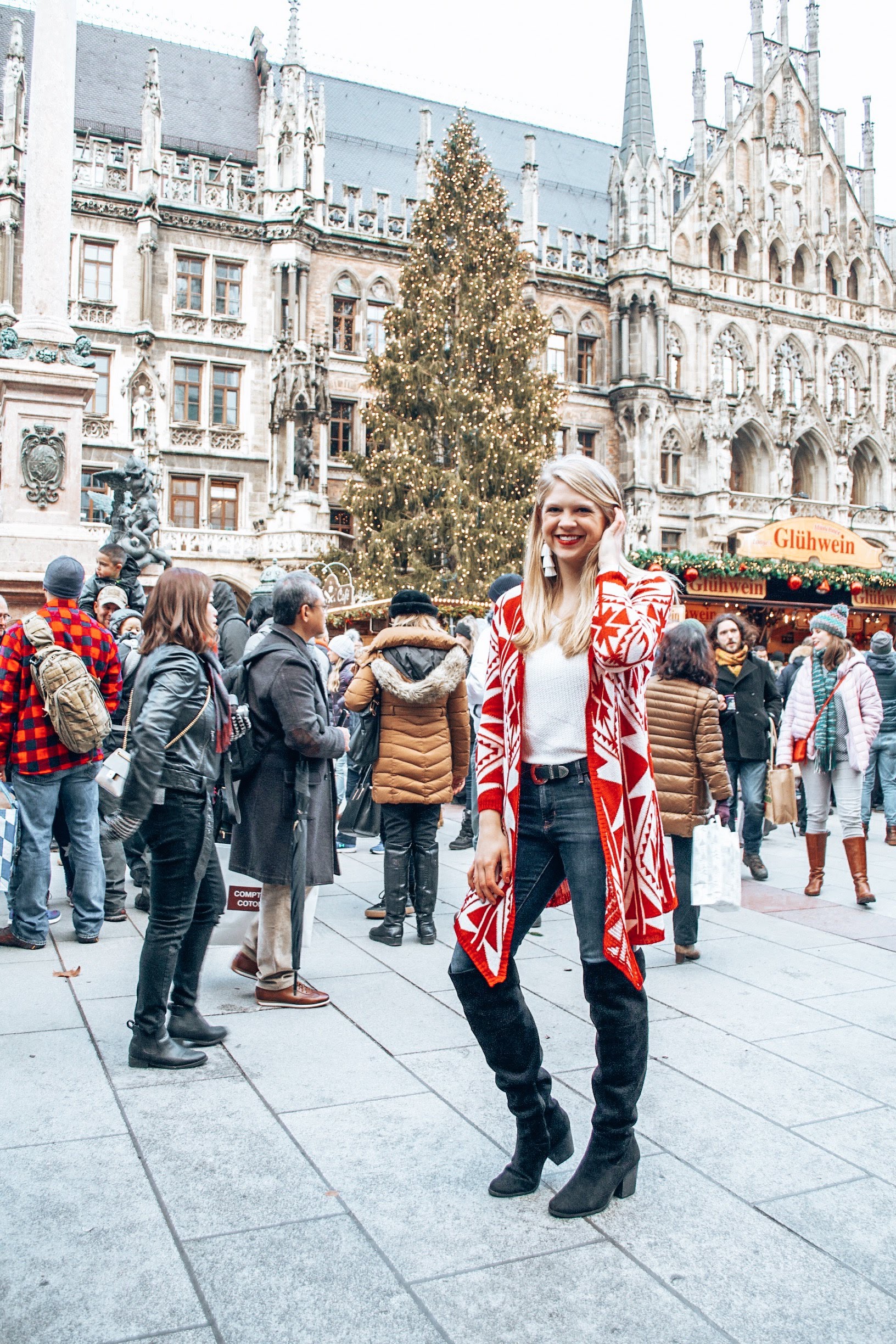 Day 3: Travel to Munich, Germany
Things to do in Munich:
Day trip to Garmisch - Partenkirchen

Day trip to Neuschwanstein Castle

Visit the many Cathedrals- I visited St. Michaels Munich as well as St. Kajetan Cathedral

Go to the English Garden
Places to eat in Munich:
Day 4: Day trip to Garmisch - Partenkirchen
Depart Munich early in the morning. It will take you about an hour and half on the train to get to Garmisch.

Once in Garmisch, first up grab coffee / breakfast at the delicious Kronner Coffee House and Bakery. It is only a short walk from the train station and so worth it.

Walk around and explore until it's time to go on your sleigh ride! I booked this adventure through a hotel I found online. I came to find out both the sleigh ride and hotel are all family owned and run. The lady who helped me book, Barbara, was incredible and my tour guide, her dad, who was the kindest man!

Enjoy the beautiful scenery on your sleigh ride.

Leave your sleigh ride and head straight on public transportation (bus) to the train station.

Catch the train to the top of germany: ZUGSPITZE. There are other ways to get to the top of the mountain but the train ride was something straight out of a movie.

Enjoy the views and rent a sled to go sledding. 10/10 recommend sledding! There is also a tiny church at the top of the mountain to go inside and say a prayer.

Head back down the mountain via train. Once you get down, you'll already be at the train station so just find what platform your train back to Munich is leaving from.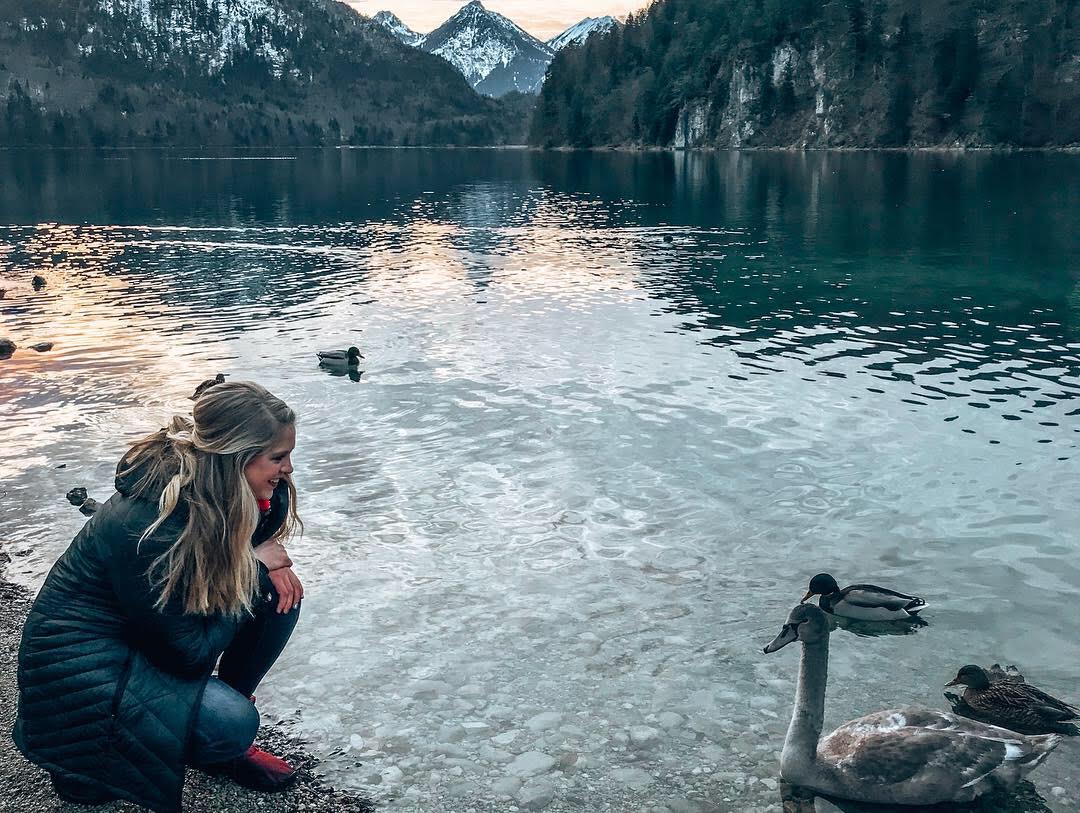 Day 5: Day trip to Neuschwanstein Castle
I highly recommend booking a guided tour to Neuschwanstein Castle that leaves straight from the train station. Easy, affordable, fun and you get to meet some other travelers along the way too! Plus everything for the day is already set up so you don't have to worry about a thing! This was refreshing after I had just planned and done everything myself the days prior.
Day 6: Salzburg, Austria
The salzburg card is a must! I got the 24 hour card and it includes all public transportation and museum fees in the city! You save so much by getting this card- especially if you want to go to explore multiple places like I did!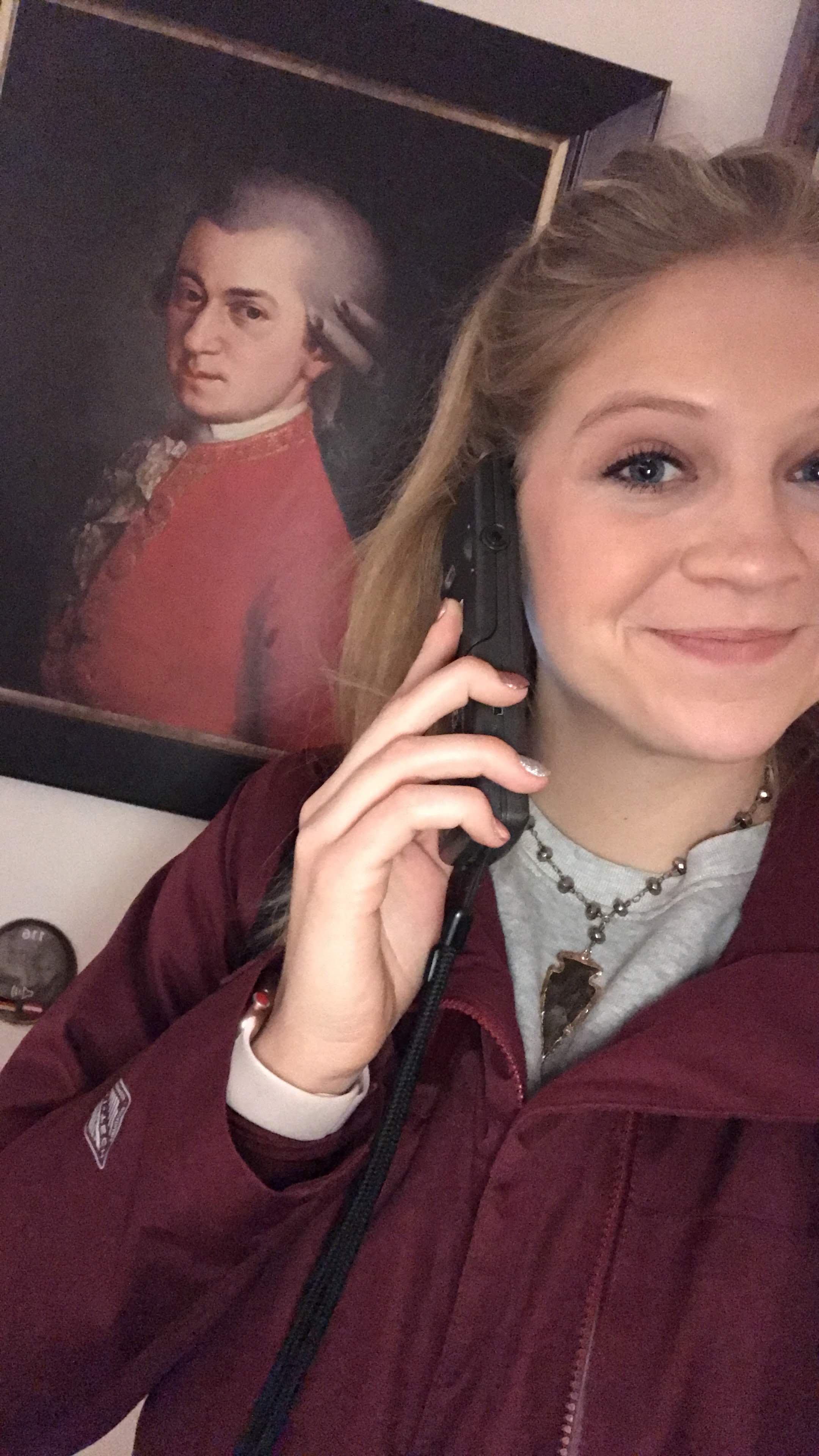 Things to do in Salzburg:
Museums on Museums on Museums (Salzburg card gets you in free to majority of them)

Mozart's House

Hohensalzburg Fortress

Sound of Music Tour
Places to eat in Salzburg:
Day 7: Sound of Music Tour
You could either skip this tour if you aren't a big Sound of Music fan and spend more time in Vienna OR do the Sound of Music Tour on Day 6 (and still leave early for Vienna). I personally didn't want to rush and needed some down time that is why I took two days in Salzburg. In my opinion though, you can do/see all you need to in Salzburg in 24 hours!
Day 8: Vienna, Austria
Things to do in Vienna:
Opera House: You can wait in line for standing room only tickets for 3 euros to the Opera. I was so excited because it was the last day of the Nutcracker Ballet. I waited in line for an hour and half and they sold out when I had ten people in front of me. BUMMER. Either way- this is an awesome way to ball on a budget and still go to the Opera!

Shop!

Places to eat in Vienna:
I only had about 16 hours in Vienna so I will most definitely be back to see more!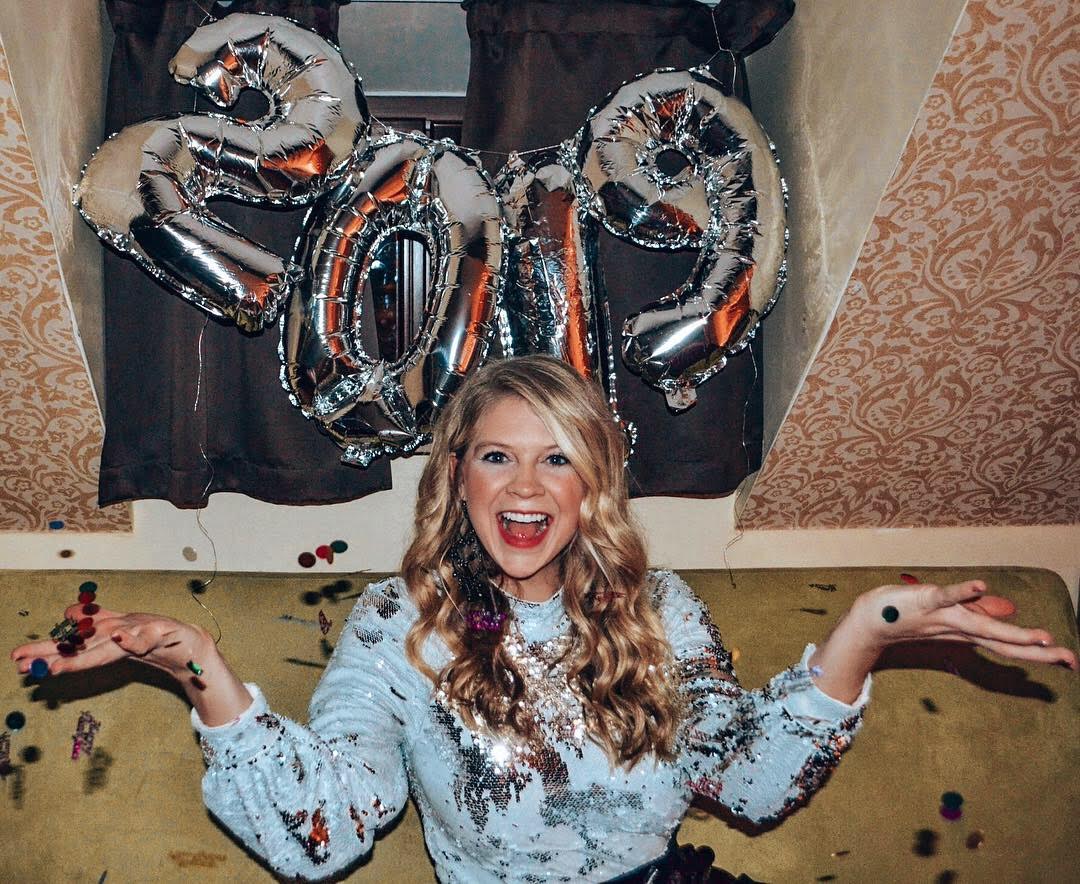 Day 9: Travel to Prague, Czech Republic
Things to do in Prague:
Go to the Prague Castle

Visit the John Lenon Wall

Do a River Boat Tour: Only 18 euros and so worth it! A beautiful way to learn more about the city and see everything from the river.

Walk over Charles Bridge

Adventure through the city via bikes

Explore Old Times Square

Check out the Astronomical Clock

See the Dancing House

Places to eat in Prague:
Hotel Hoffmeister: the hotel I stayed at had the BEST food

Marina Ristorante: This restaurant is right on the water. I had the best scallops while I enjoyed the beautiful views.
Day 10: Explore PRague
My "Day 10" was actually NYE so I spent the day exploring and then attended my Hotel, Hotel Hoffmesiter's NYE Party! It was a 5 course meal with drinks and a private firework show! Safety is always important when traveling, but especially when traveling solo. It was really important to me to be safe on NYE so it was perfect to have a party at my hotel! After the private firework show I ran (literally) down to the bridges for more fireworks!
Day 11: Travel back home
The shortest travel time from Prague, Czech Republic to Frankfurt, Germany is around 8-9 hours with multiple train changes. But remember the trains have food, great views and are comfy. Not a bad travel day at all.
Accommodation overview:
The Final Wrap Up:
I stayed in two 3 star hotels, 2 four star hotels and 1 five star hotel and they were all fabulous. I was really lucky! I personally do not feel comfortable as a female solo traveler with a lot of technology (phone, cameras, laptop, chargers, etc.) to stay in a hostel. This is a personal preference.
I got a deal on the five star hotel simply by emailing and ASKING. IT NEVER HURTS TO ASK. Thank you Ivana and Hotel Hoffmeister!

I basically only had hotels and train tickets planned. Everything else was a spur of the moment decision. When I made it to a new city or place I would either talk to the hotel receptionist for help/directions/suggestions or find a tourist booth close by to ask for help. For someone who is always a planner this was nice to just relax and see what happens.

Almost all my pictures I took on my tripod with a self timer! Check out all I used below to get some awesome pics.
Kylee's Technology:
This is the exact Nikon camera I have however, it is discontinued by Nikon. Amazon is still selling it though and I linked it below. I've had it for 8 years now and I love it.
I bought my tripod in Germany. I linked their website below so you can see for reference! Best buy and amazon all have great options!
Not the exact iPhone camera piece I have, (I bought it here in Germany too) but this one is basically the same thing!
I love my GoPro Hero 3+ that is over 3 years old. It gets the job done but I do like the feature of newer ones where you can take a picture in water and see above/below the water.
Not the exact go pro selfie stick I have (mine is 3 years old), but very similar and I also bought mine on Amazon!
Verizon has an international plan that I have mainly for emergencies.