Milan + Lake Como + Bellagio I T A L Y
Milan:
Getting to Milan:
Ryanair: once in Europe, Ryanair is the budget airline that makes it easy to hop around Europe and visit multiple cities. We flew into Milan Bergamo Airport (BGY).
Terravision Bus: a swift and easy airport transfer from Milan Bergamo Airport into Milan Central Station. The bus ride is about a 45 minute ride, depending on traffic. If you book ahead of time online, a one-way ticket can cost as low as 6 euros.
Where to stay:
Hotel Canova Milan: the perfect 3 star hotel that is only a 5 minute walk to the Milan Central Station. Being close to the central train station makes your life so much easier when it comes to getting around on public transportation. The hotel was clean, cozy and comfortable!
Things to do in Milan: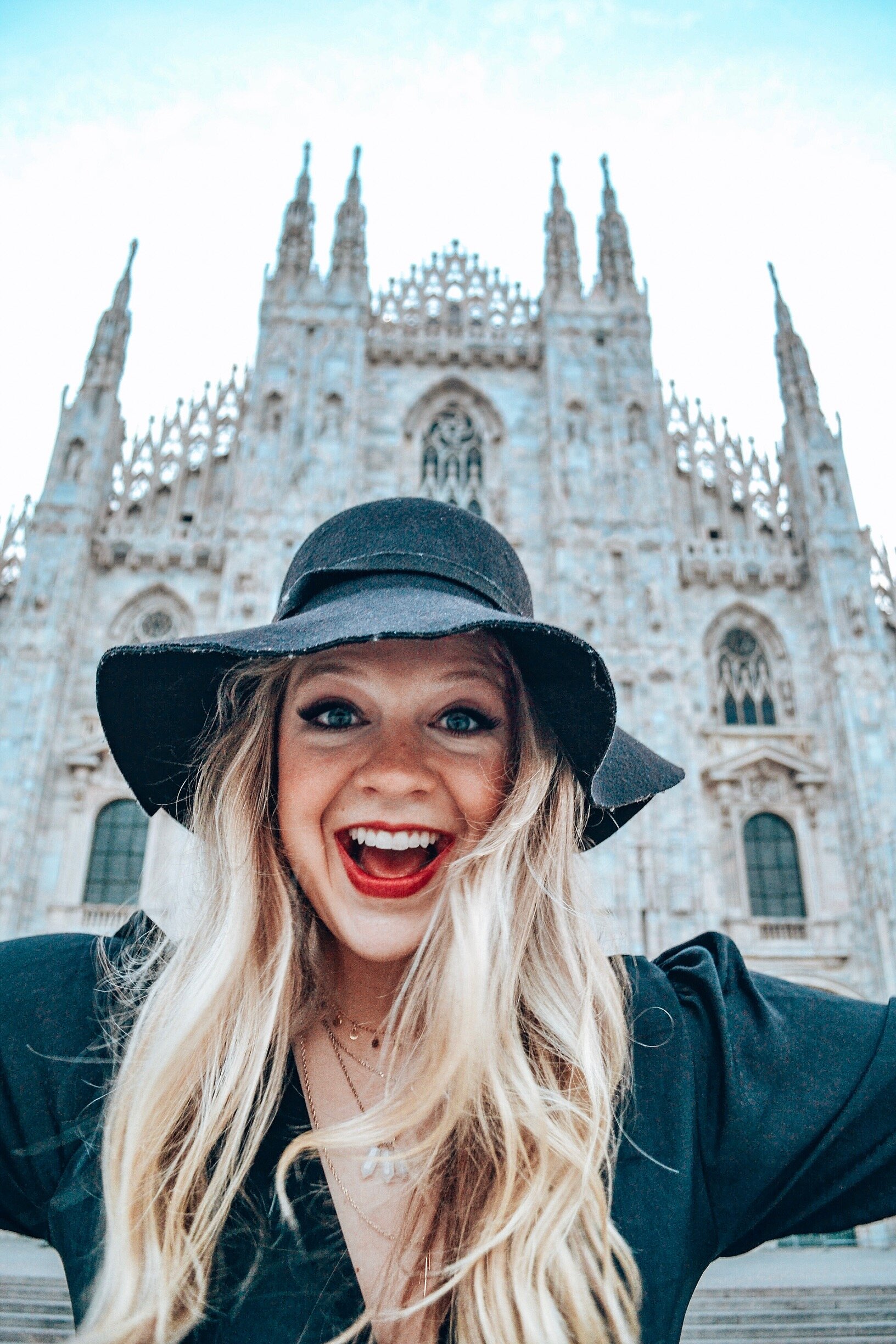 explore the beatutiful Milan Cathedral
Buy a ticket into the Cathedral in advance online to save time. Make sure you buy a ticket with access to the Cathedral's rooftop terrace. The views from the top are absolutely stunning (see pictures below). You can either buy a rooftop terrace ticket via the elevator or stairs. We opted for the stairs route!
Pro tip: you cannot enter into the cathedral without covering your shoulders and having your skirt/shorts go to your knees. This is important if you visit during the summer as you most likely will have shorts, skirt or a dress on. They do offer a paper "cloak" to buy if you do not have a jacket or something to cover up with. It will cost you 3 euros.

Pro Instagram tip: if you're into getting a picture without a sea of people around you'll want to get to the Cathedral and shopping mall before 7:30am. My pictures outside the front of the cathedral (above) and outside Louis Vuitton (below) were both taken between 7:00am and 7:30am.
Galleria Vittorio Emanuele ii
AKA the shopping mall of your dreams. Think Chanel, Louis Vuitton, Prada and every other designer you can think of all in one place. Even though these shops are way past my pay grade, it's always fun to look!
This stunning shopping mall is located right next to the Duomo di Milan.
Other things to do in Milan:
The Last Supper Painting, Day trip to Venice, La Scala Opera House
Places to eat in Milan:
WOWOWOW! A friend recommended this spot and it wasn't just dinner it was an EXPERIENCE. We were greeted by chef and owner, Mario, before entering the restaurant. We were then given complimentary appetizers and champagne as we walked in. The staff was so friendly, the atmosphere was so much fun and the pizza was of course DELICIOUS. It is always busy so make sure you either get there right when they open (what we did) or be ready to wait!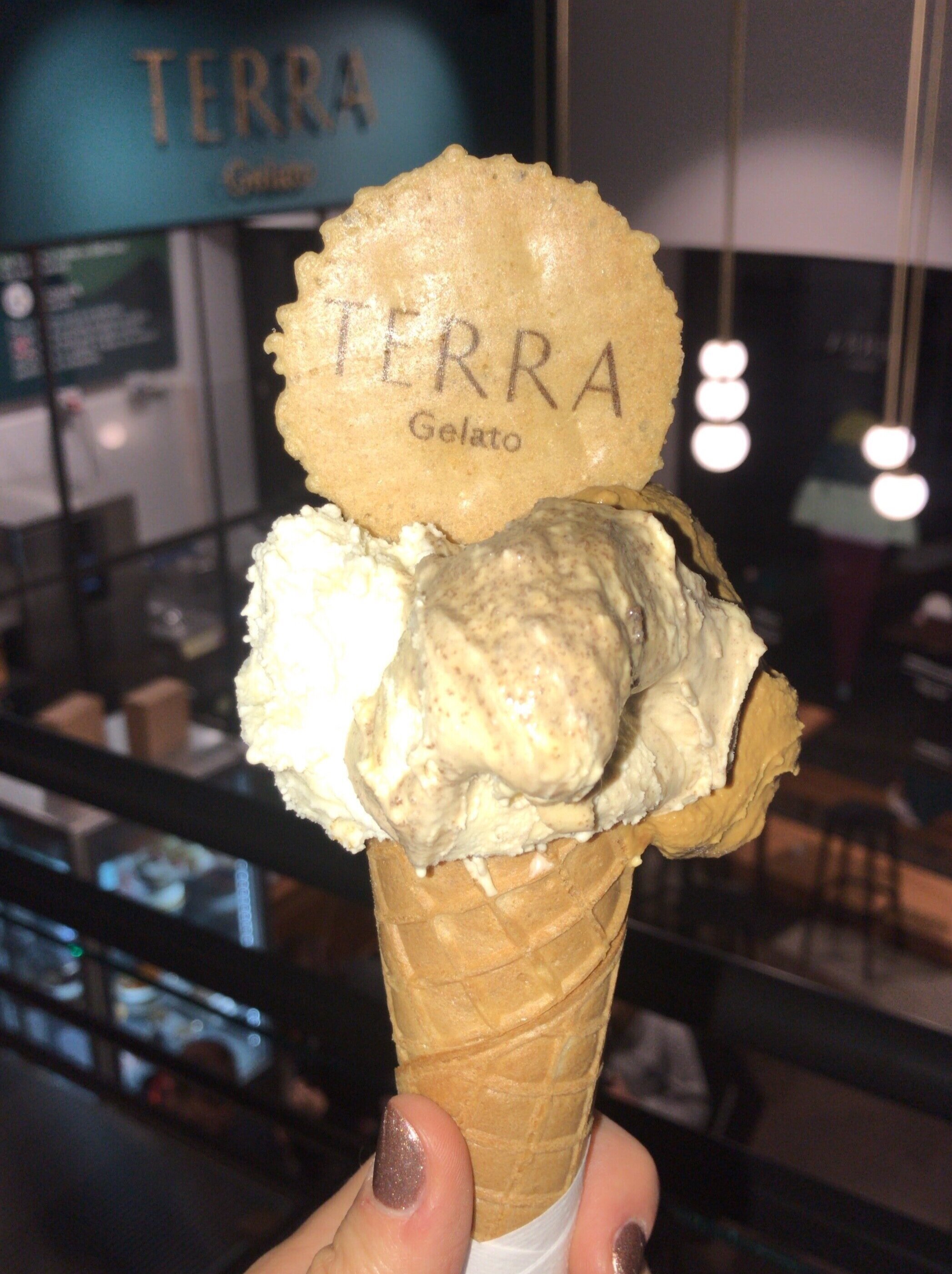 a short walk from the central station, this gelato is to die for. Flavors pictured: tiramisu, organic vanilla and salted caramel
located only a few minutes down from our hotel, their take out pizza was delicious, quick and didn't break the bank.
Lake Como Day Trip
Getting to lake Como:
By train: take the 35-40 minute train ride from Milan Central Station to S. Giovanni Como Station for under 20 euros round trip. The walk from S. Giovanni Como Station to the city center is just under 10 minutes and it is a beautiful stroll.
Things to do in Lake Como:
Rent a bike, head to small town of Brunate on the Brunate Funicular and enjoy panoramic views of the city at sunset (pictured below), Como Cathedral (pictured below)
Getting to Bellagio:
By ferry: take the ferry from Como to Bellagio. It may be a two hour ride but the views are absolutely stunning. You'll stop at various cities along the way and if we had more time, we would have gotten off the ferry to explore other cities as well. Also the ferry does have a small cafe for all your breakfast / lunch needs!
Pro tip: take the super speeder ferry back to Como. It is only one hour instead of two and you will have already seen the incredible views on the way to Bellagio. This will save you a lot of time!
Things to do in Bellagio: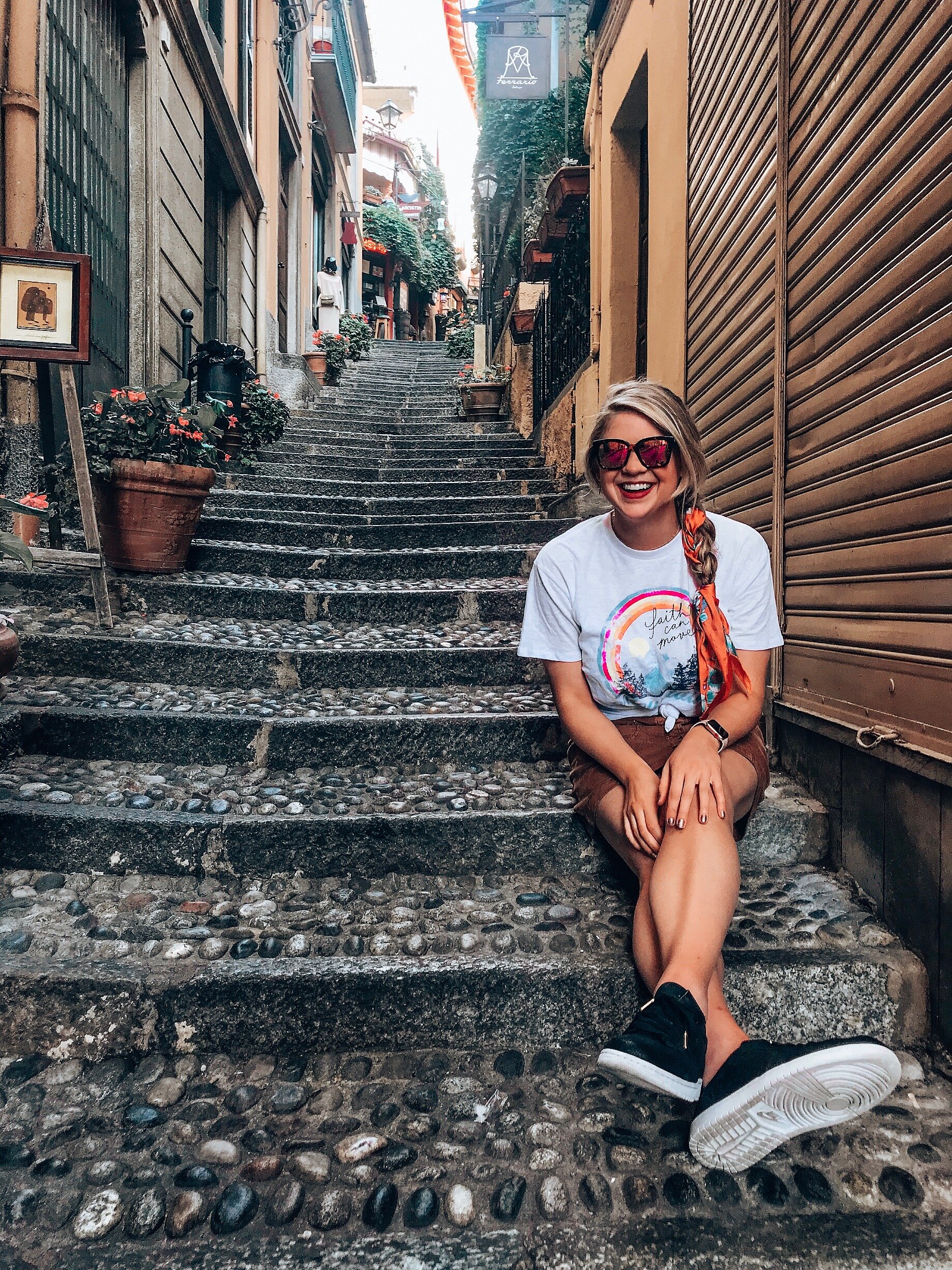 Bellagio is the cutest little town located right off Lake Como. The main street may be bustling but it's the tiny streets, stairways and nooks that scream ITALY. Explore the streets that have plenty places to eat, drink and shop!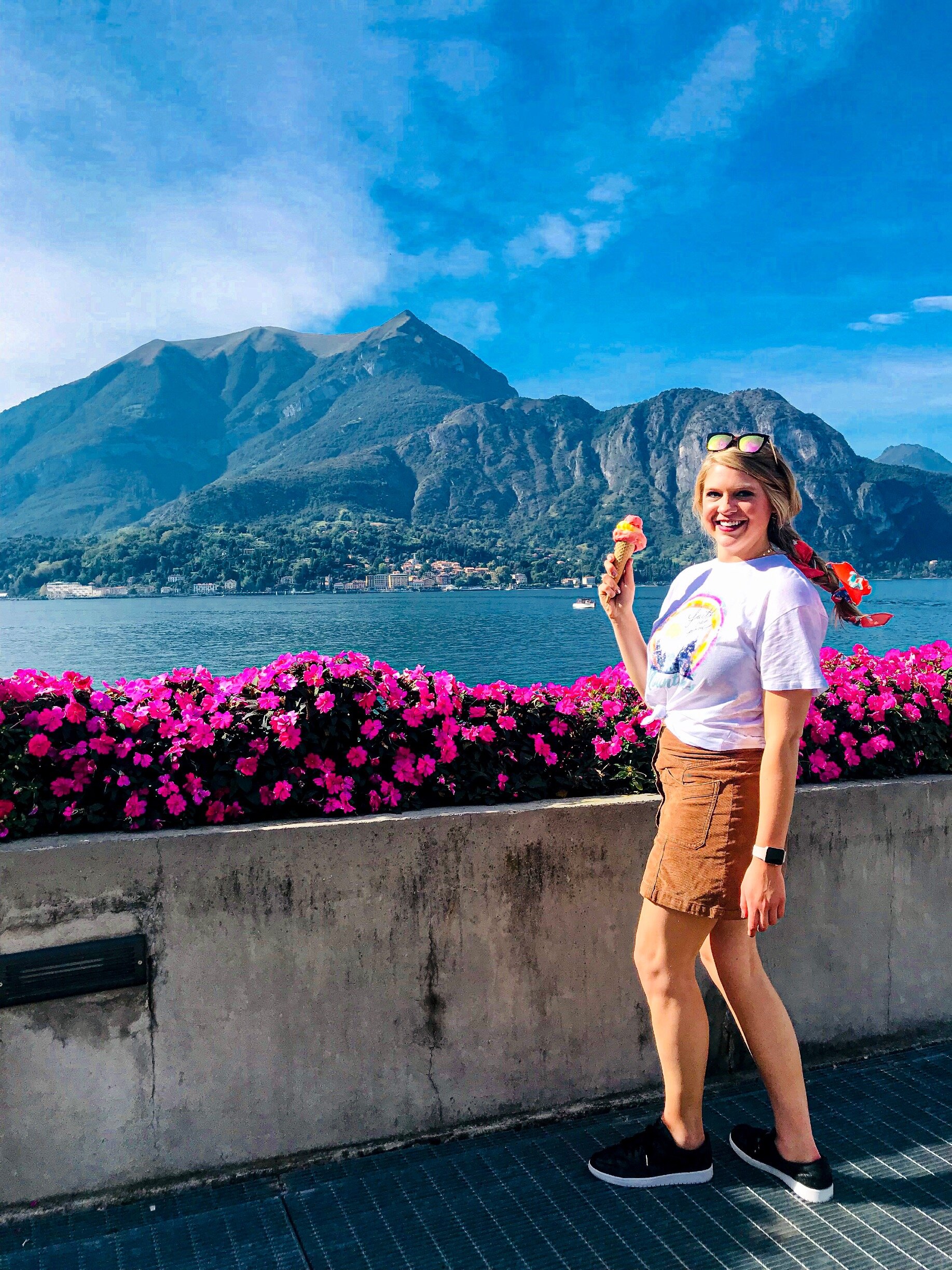 The views won't be the only thing you'll want to enjoy while at the Grand Hotel Villa Serbelloni…grab a cocktail with your bestie and relax some at Travel & Leisure's Number One Hotel in Italy 2019. Pictured: the best and most expensive piña colada I've ever had!
We wandered around the streets going in and out of various restaurants until we finally found THE ONE. Antico Pozzo did NOT disappoint. I would highly recommend this restaurant for all your pizza, pasta and wine fix.
Other things to do in Bellagio:
Rent a bike, kayak, or boat, visit the gardens of Villa Melzi and Villa Serbellon, wine tasting, cooking class
Travel in style:
check out my new favorite go to jewels when I travel that literally go with anything and everything!
My first time to Italy most definitely won't be my last!